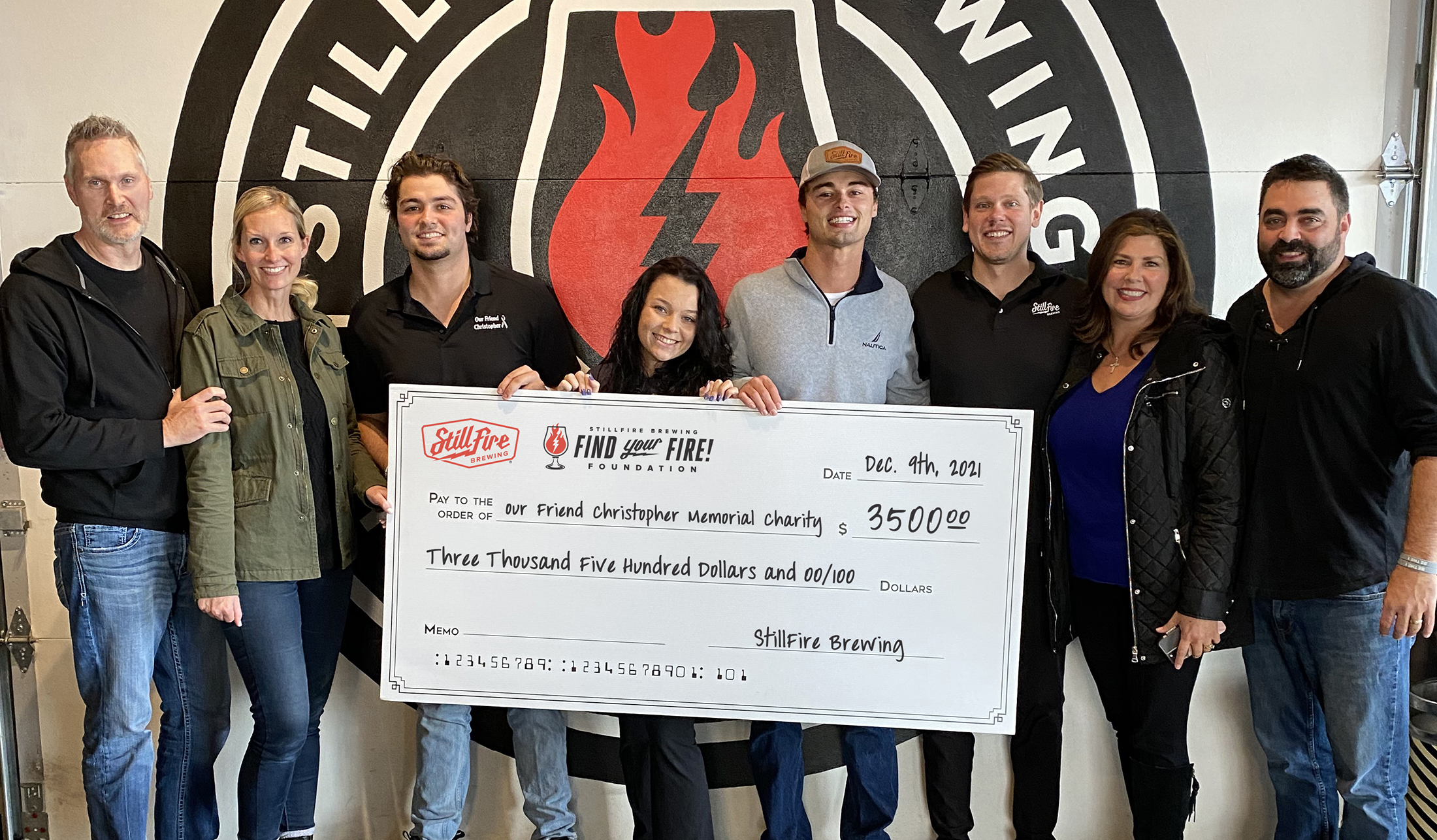 Our Friend Christopher Memorial Charity Fundraiser
On Saturday, July 30th StillFire Brewing hosted the 3rd annual Christopher Miles Memorial Fundraiser to raise funds for the Our Friend Christopher Memorial Charity. Christopher Miles was a North Gwinnett High School student who passed away following the diagnosis of a glioblastoma brain tumor. The charity was established as a way to honor his memory, spread awareness of brain cancer and to give back to the community that loved him so much. The story of Christopher touched the hearts of everyone at StillFire so much so that the brewery dedicated one of their fermentation tanks last year as a tribute to him and has reserved a day each year to raise fund for charity in his name.
During Christopher's battle with cancer, people questioned his strength, courage and endurance. He would reply, "I'm a tank man, there is no cancer out there that will beat me!" His character left a lasting impression on the community and was the inspiration for a special beer created by StillFire in collaboration with the Miles family. The Legend: Deputy Edition Golden Ale was created exclusively for the event with proceeds from sales as well as $1 for every full pour sold that day being donated to the charity. In the end, $3500 was raised that will be awarded as monetary scholarships for senior basketball and/or football players at North Gwinnett High School to help them as they venture off to college. Recipients are chosen based on their embodiment of the spirit of Christopher Miles.